What's Covered?
Currently, Obsidian Essentials is split into five modules:
👋 Introduction: Key points about markdown and how to think about what PKM (Personal Knowledge Management) means for your workflows.
💪🏻 Foundations: Building your Obsidian Vault from the ground up. In-Depth Core Plugin Coverage, Critical Settings, and Data Backup Strategies.
💫 Core Concepts: Practical use cases for Knowledge Networking, Daily Notes, Obsidian Canvas, and Task Management and how to make them all work together.
🖌️ Customization (Advanced): Exploring Obsidian hotkeys, CSS styling, themes, and the most recommended community plugins (with minimal setup).
☄️ Beyond: What Comes Next™
Where Can I Read It?
Download Obsidian Essentials from our store 👇🏻
Already a productnook Supporter? Reach out for a free coupon code
What Do I Get?
🚀 Updates for Life: Obsidian Essentials will be regularly updated. All updates are free.
🌟 Universal Device Support: Download comes with device specific EPUB files for Apple, Google, Kindle, Kobo, and Nook devices.
🤝🏻 Crowdsourced Content Priority: Request what you'd like to read next on our public roadmap. The more votes, the more likelihood I'll include it in a new or existing chapter, depending on the depth. Existing book owners get a priority bump, just use the same email you used to purchase when requesting new content.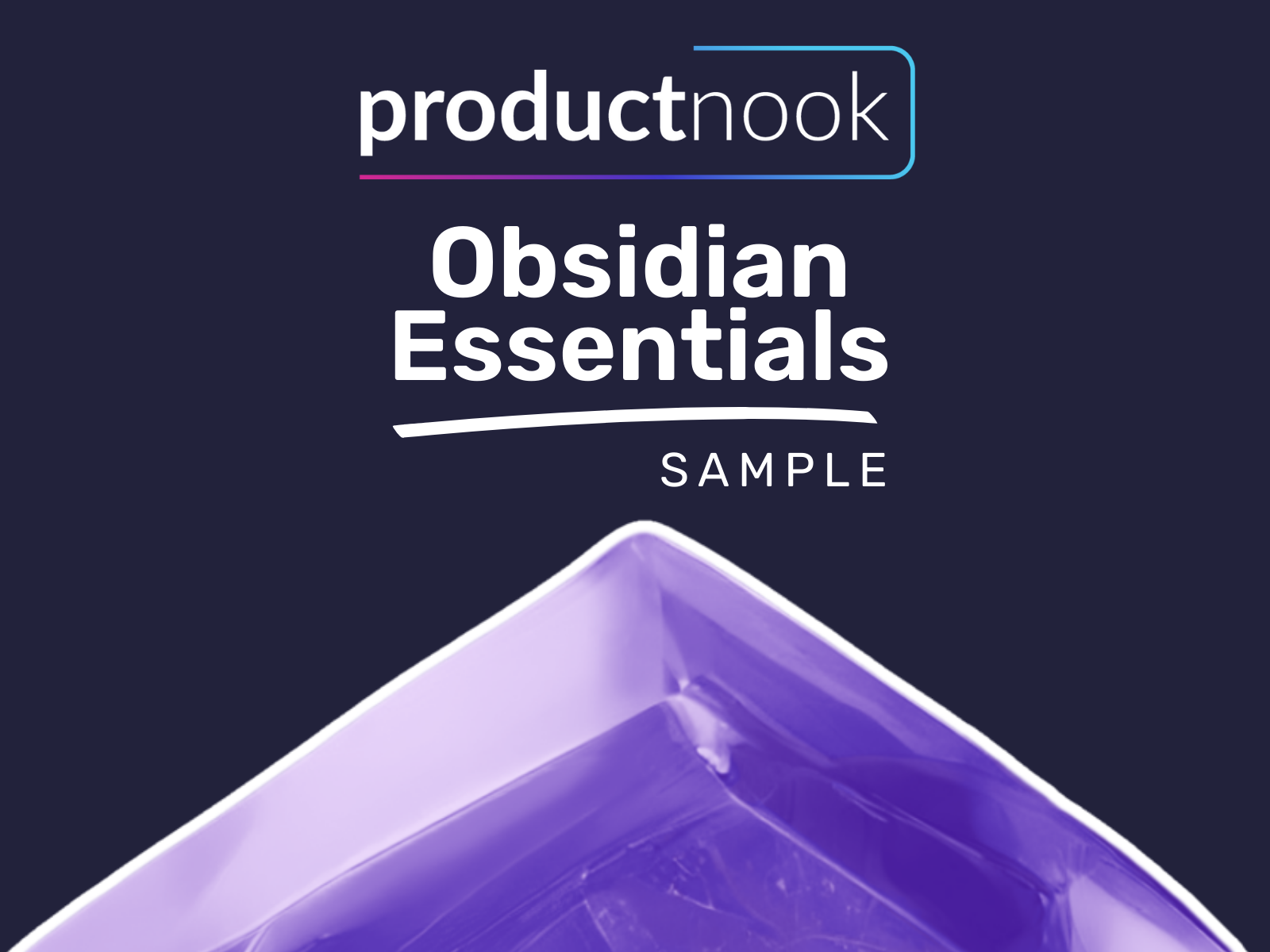 Sample covers up to the Initial Setup
Download Sample
Screenshots