Exclusive Video Content (New)
Upcoming content will have follow-along video guides and other video components where applicable. I'll be making an effort to add these to existing content in the near future, if it makes sense.
Supporter Content
As a Supporter of productnook, you'll receive access to regularly updated, high-quality, and in-depth content that isn't available anywhere else, amongst other perks.
Supporter Content covers a diverse range of topics that offer key insights and quick tips for various user groups: Specific use-cases, practical applications and comprehensive guides that cover all the bases.
Supporter Vault
You'll also receive access to the the Supporter Vault that houses all of the templates used throughout our articles, in one convenient location.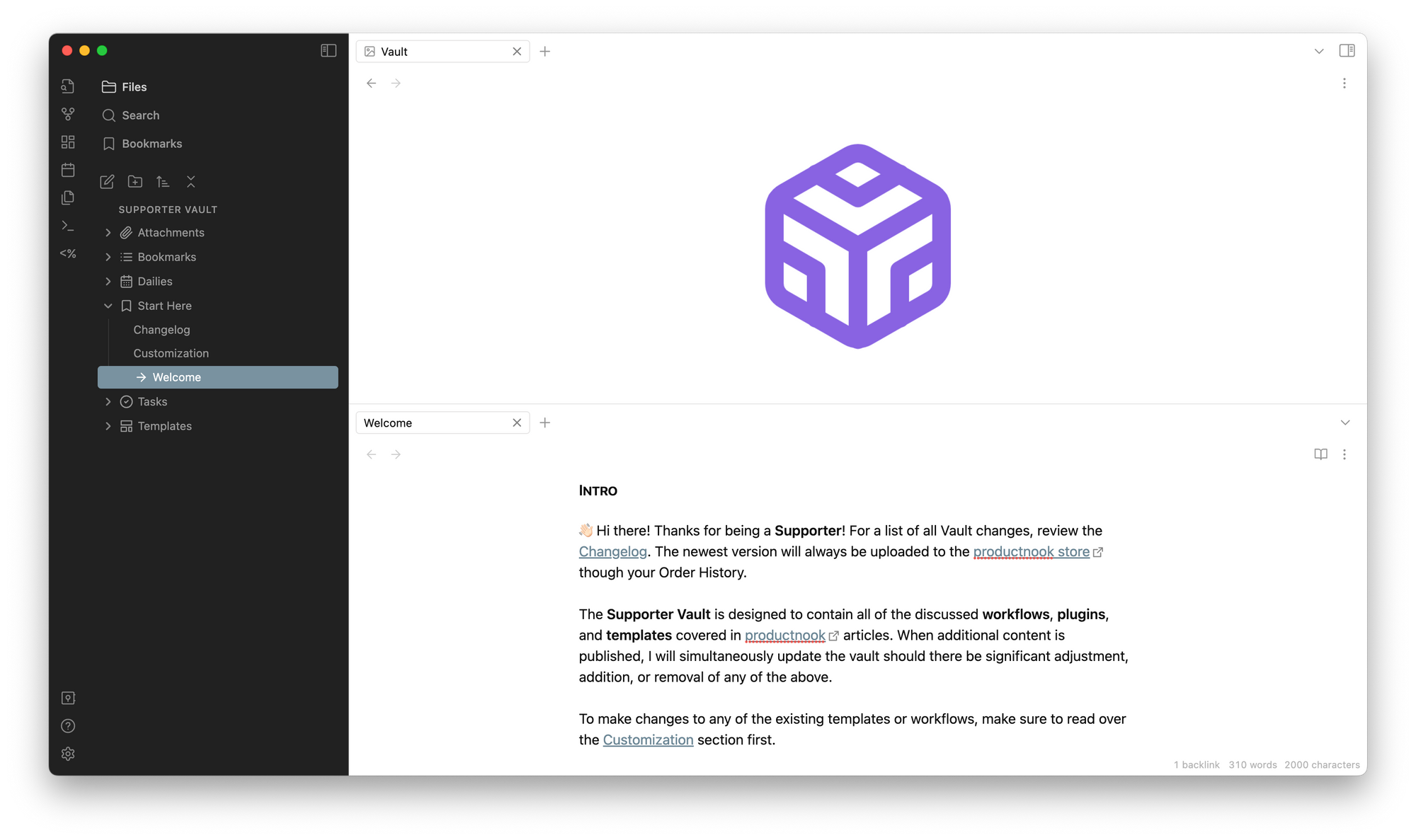 Supporters will receive a coupon code.
Roadmap
These are the subject areas to be covered in the near future.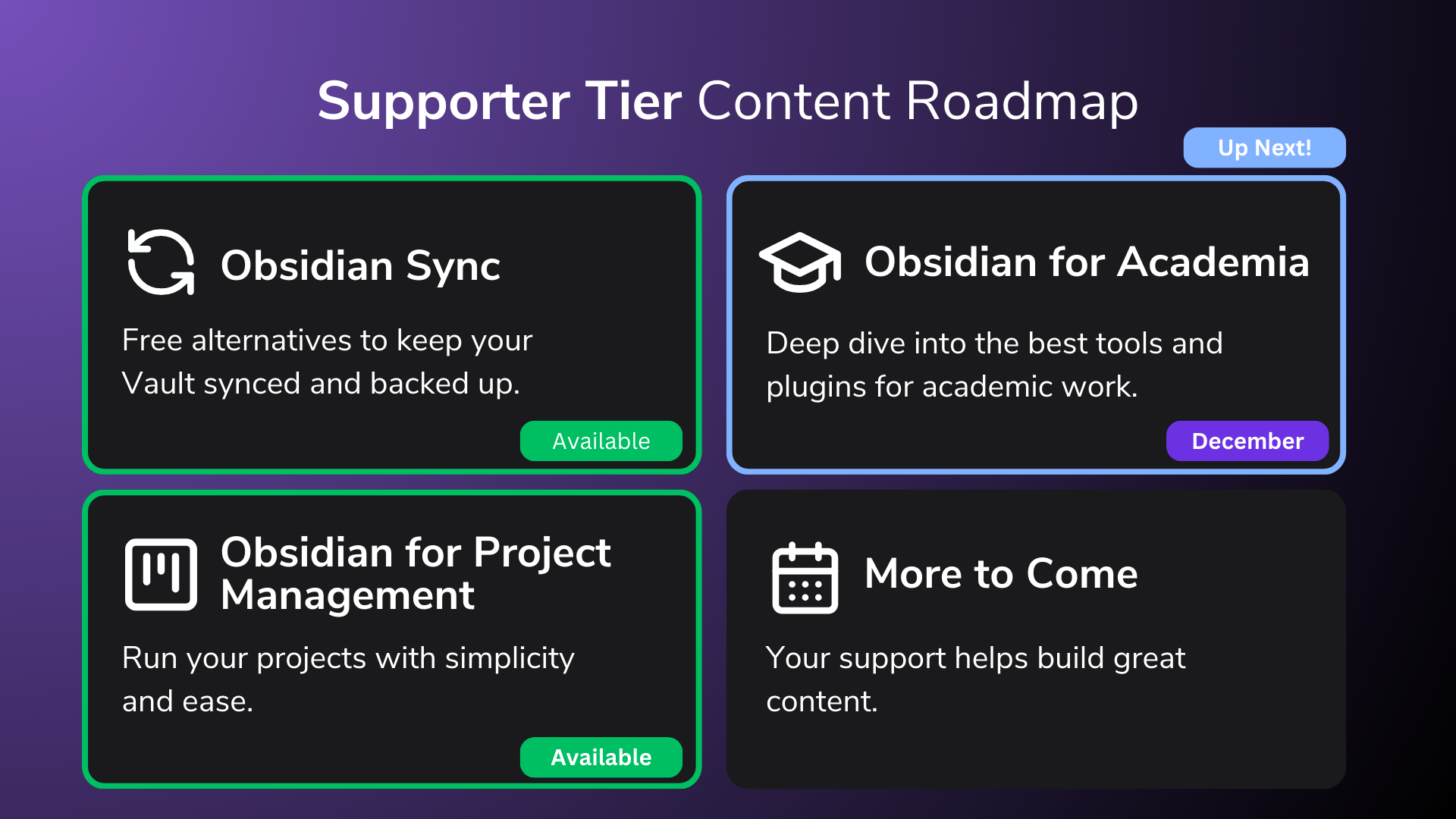 Frequent Updates
In contrast to our traditional "one-off" articles, Supporter Content is designed to be on-going. Regular updates ensure there is always something fresh for you to engage with, learn from, and apply to your interest areas. The Vault will always be updated when a new template is added, or an existing template is altered.
Access to All eBooks
Supporters get access to all existing and future eBooks at no cost.
Have an Idea? Reach out!
Feedback, ideas, and other suggestions from subscribers are welcome for existing and future content releases.
How Do I Get Access?
Interested? Subscribe below, stay connected with our updates, and be among the first ones to read Supporter Content upon its release.